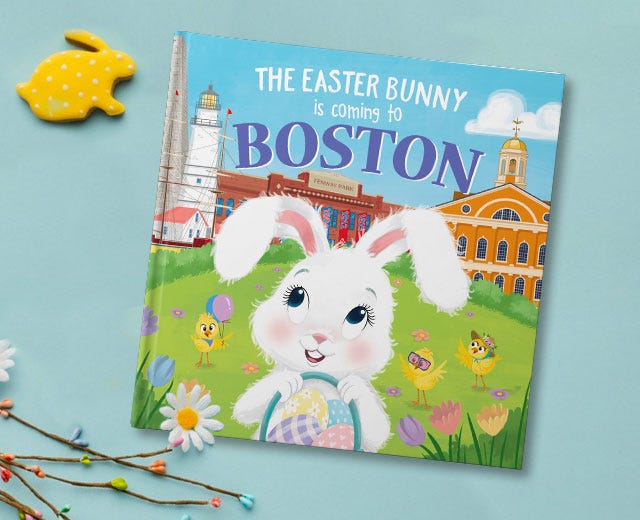 The Easter Bunny is Coming to My Town Series
When the Easter Bunny comes to town, you'll be searching high, low, and all around!
Take a peek around Portland's Japanese Gardens or wiggle your tail down the trail towards St. Louis' Gateway Arch as you help find colorful eggs around familiar places.
Perfect for an eggcellent Easter adventure.