Our Mission
We are a company bound together by the idea that books change lives.
Hometown World is a member of the Sourcebooks Kids family and our mission is to create a world of readers, reaching and connecting with as many people as possible through books that will enrich their lives and reflect our communities.
By exploring familiar sights and landmarks that little readers know and love, we hope Hometown World will make kids feel right at home in our stories and keep them coming back time and time again for that cozy hometown feeling.
Story by story, book by book, we have touched over 100 million lives with our words and though we've certainly grown over the years, we've never outgrown our community or independent spirit!
Thank you for being part of our story…and for the privilege of being a part of yours.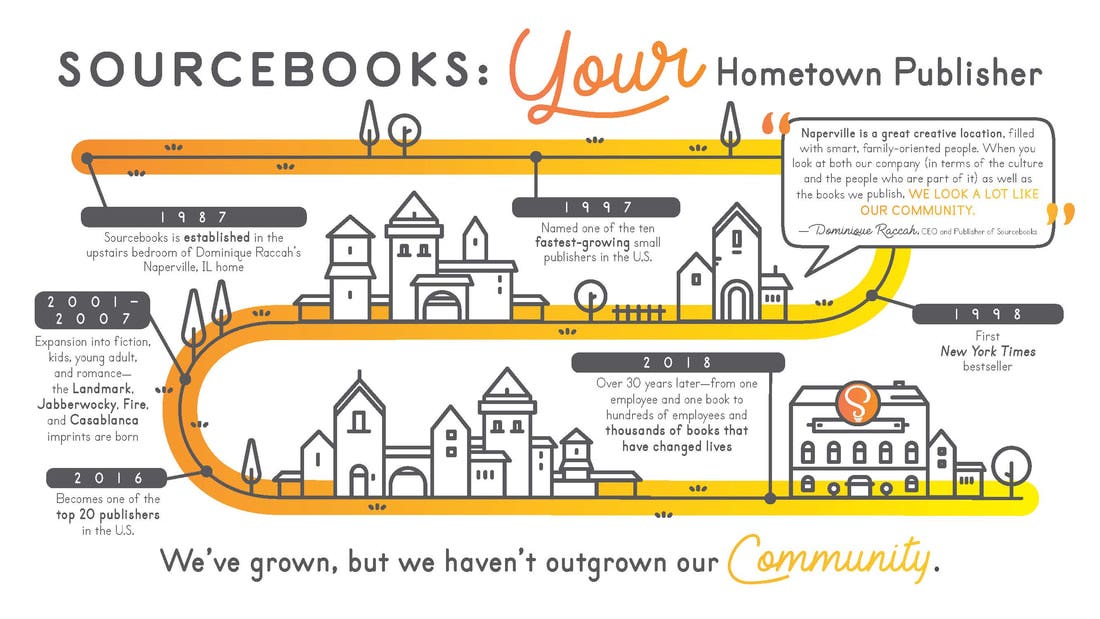 About Hometown World
The bestselling Hometown World brand is a regional partner and happy member of the Sourcebooks family – an independent publisher fiercely proud of its own hometown roots in the Midwest!
From a small press with humble beginnings, launched from an upstairs bedroom in Naperville, Illinois, Sourcebooks has flourished by following its independent vision and created scores of New York Times bestsellers, hundreds of national bestsellers, and #1 selling titles in perennial categories.
Proud to be based in Naperville still today, Sourcebooks has grown to be the largest trade book publisher in the Chicago area and the largest woman-owned book publisher in the country under the dynamic leadership of Dominique Raccah.
Today, Sourcebooks has over 130 employees, publishes more than 350 new titles each year, and is proud to be one of the top book publishers in America, bringing a piece of your hometown to your bookshelf.